Cocoa
The saying 'Cocoa is Ghana, Ghana is Cocoa' portrays the important role cocoa plays in the economy of Ghana. Cocoa employs approximately 800,000 farm families spread over six of the ten regions of Ghana.
The cocoa bean was first introduced to Ghana by the Dutch missionaries at the beginning of the 19th century. Its widespread cultivation is however attributed to Tetteh Quarshie, a Ghanaian blacksmith from Osu in Accra. He lived and worked at Fernando Po for several years and on his return to Ghana in 1879, brought with him the Amelonado cocoa pods. He established a farm at Akwapim Mampong in the Eastern Region which turned into a nursery for all pioneering cocoa farmers in Ghana. His legacy is the cocoa bean that has become the backbone of the Ghanaian economy.
Cocoa cultivation, after Tetteh Quarshie assumed commercial dimensions and spread to all forest areas of the country, particularly Eastern, Ashanti, Brong Ahafo, Volta, Central and Western Regions. Cocoa pods mature and ripe throughout the year.
Cocoa is harvested by cutting the ripe pods from the trees, breaking them open and extracting the beans. The beans are fermented for 6 or 7 days with two/three turnings before drying for another 7 days in the sun. The beans are then bagged, graded and sealed for export.
In recognition of the contribution of cocoa to the development of Ghana.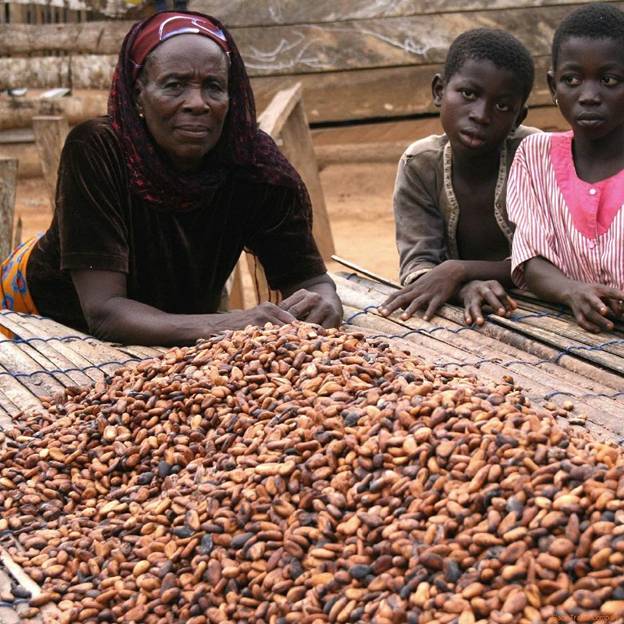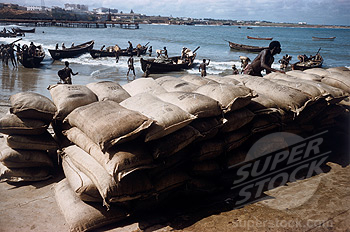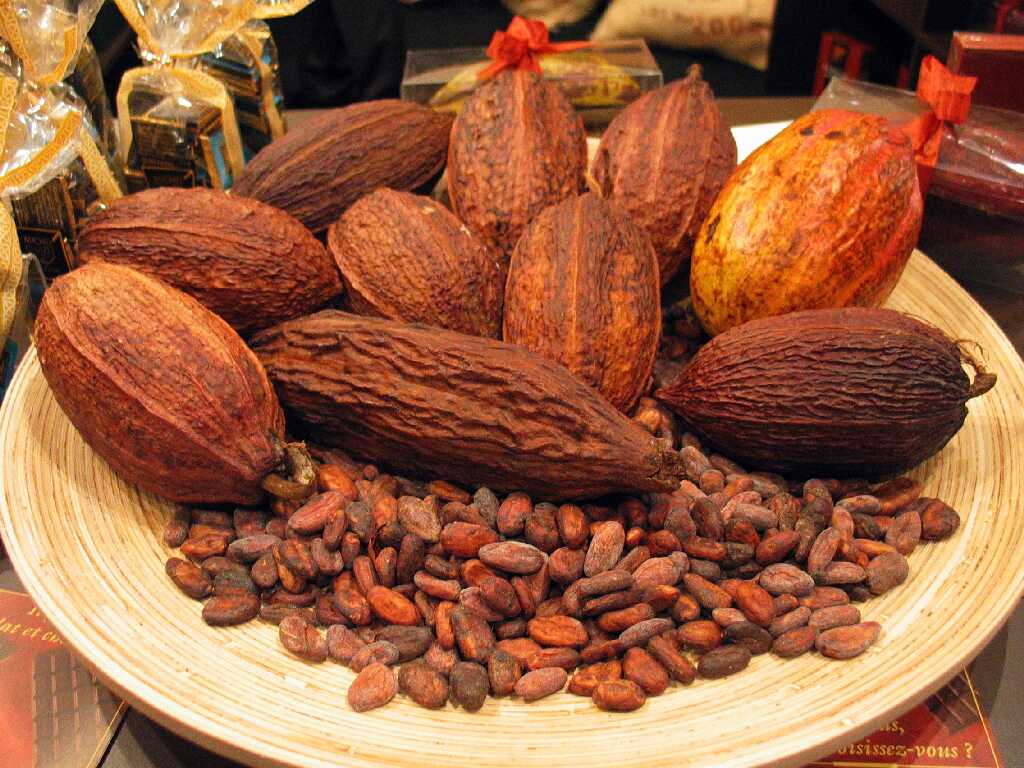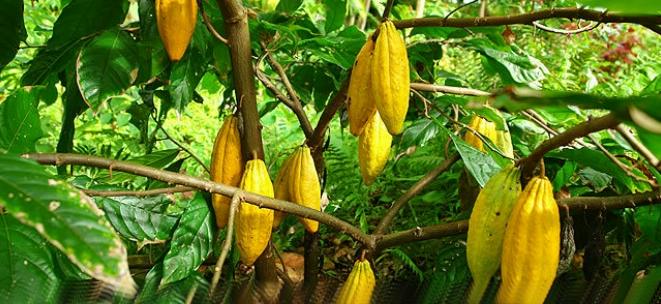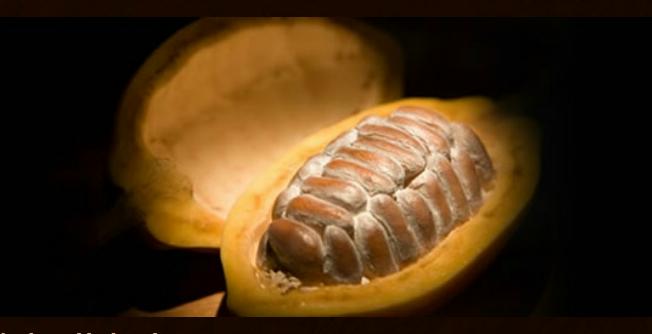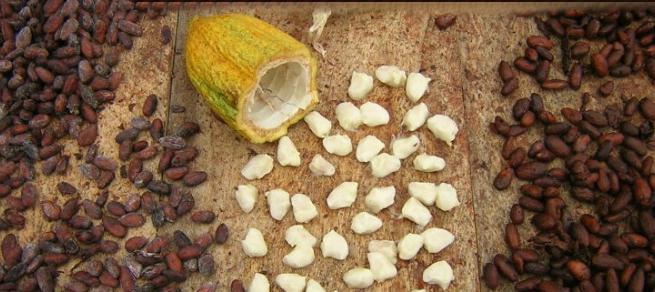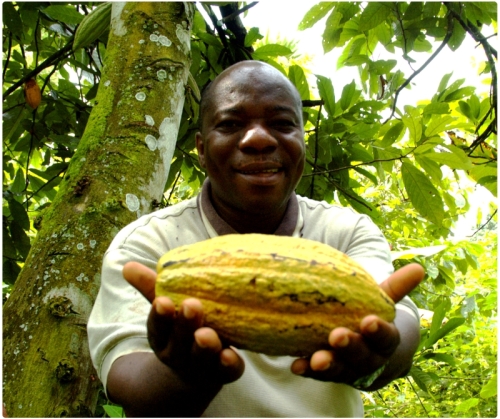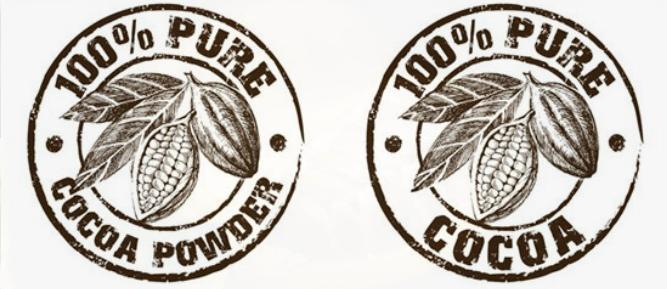 <![if !vml]>
<![endif]>